Home and News


Elena Lee Galeriste-Phare (Elena Lee Pioneer Galerist)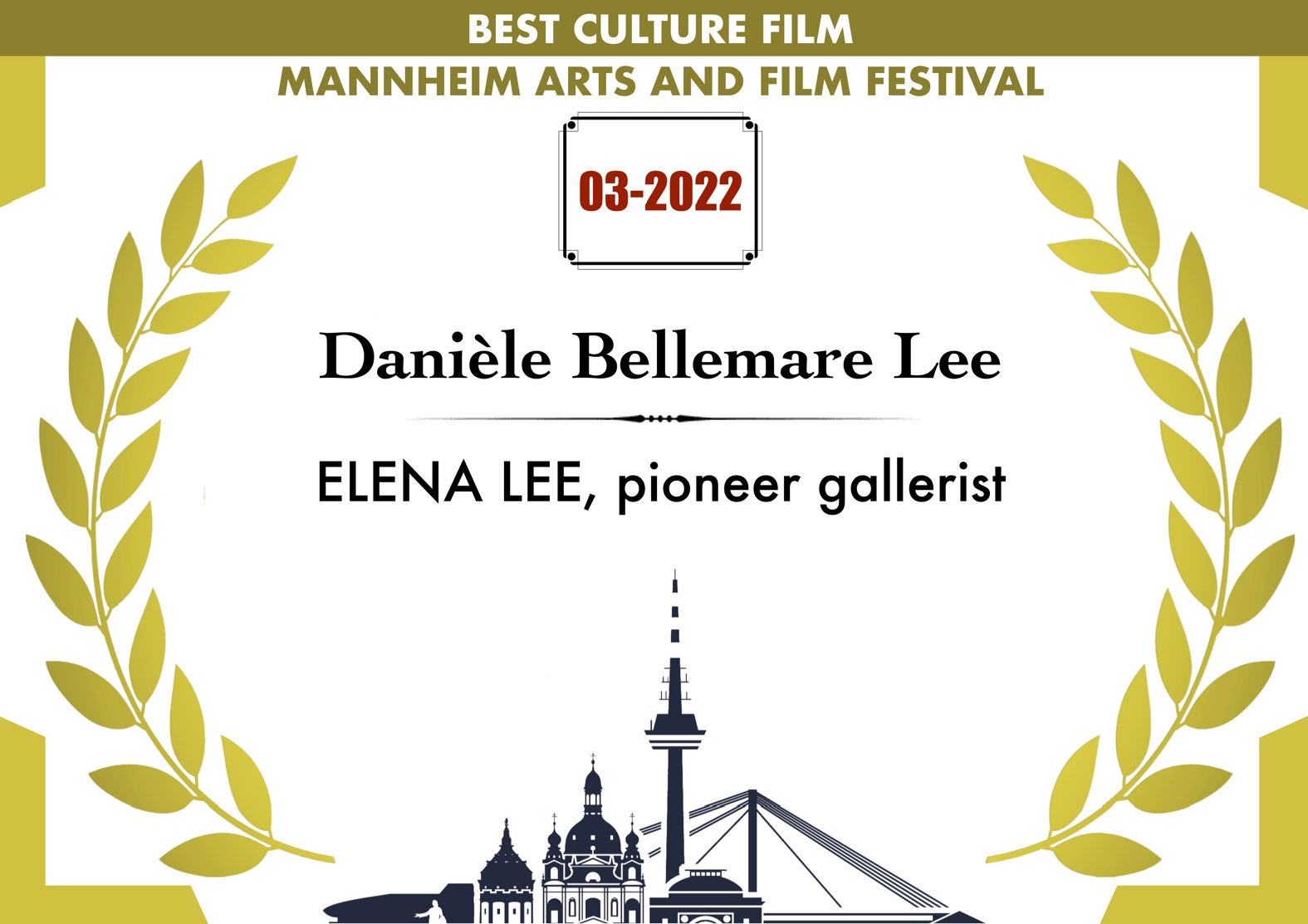 Documentary Portrait, trailer :
Elena Lee Pioneer Gallerist (Elena Lee Galeriste Phare)
Elena Lee's determination, sincerity and passion successfully led her to follow her dreams. This documentary is a tribute to a gallerist who devoted her life to the development of Canadian glass art. She made it her mission to gain recognition for this little-known art form as a contemporary art and enable Canadian artists to propel themselves onto the international art scene. Much like an artist for his work, she gave this mission all of her energy and passion. Elena Lee brings to light the reality and challenges of a gallerist's work with great openness. When she started in Montreal, she was initially perceived as naive and eccentric but her profound convictions and modesty established her as a leading figure in her field. Elena stands by her choices. She does not aim to please but rather to promote and shed light on her artists. Dark times revealed the inner strength of this pioneering woman. This portrait of her work invites others to venture beyond their comfort zone. For Elena there are no regrets; only learning opportunities.



Integration through the tradition of Fastnacht
NEW: Interventions with immigrant parents - immigrant children
If newcomers are to integrate and understand the local culture and traditions, it is important that exchanges take place, and that they feel a sense of inclusion. Following special requests, I decided to contribute to integration through my documentary and to meet people to share my own experience.
On February 9th, I was invited to Pinocchio kindergarten to discuss integration and tradition with the parents of the children in the kindergarten. I presented excerpts from my film: "Von Narren und Hexen" released in cinemas in 2014-2015 in southern Germany. The event was organized especially for the parents of foreign children around coffee and cakes. So I shared with them how the Fastnacht (carnival) had contributed to my own integration and I helped them with simple words, to understand what this tradition was. The children had the choice to attend or to play but they decided to come and watch the film. I was happy, not only to answer questions from parents but also very good questions from children. The goal was for parents and children to open up and participate in Fastnacht with the kindergarten.
DVD " Von Narren und Hexen " (Of Chesters and Witches) and information about the film



Uprooted home
Essay about loosing one's roots, 2012 Production.
Water, fire and wood symbolize the feelings one goes through when loosing our roots, searchimg for new bearings and new roots.
Motion paintaing
Danièle Bellemare Lee brings acrylic paintings of Maria Niermann-Schubert to life. She sheds a different light onto Maria's work, she takes the painting's symbolic figures, and creates video clips. Both works become interdependent and co-exist, completing each other. These videos are called "Motion painting", because a single painting is the main actor of each individual clip.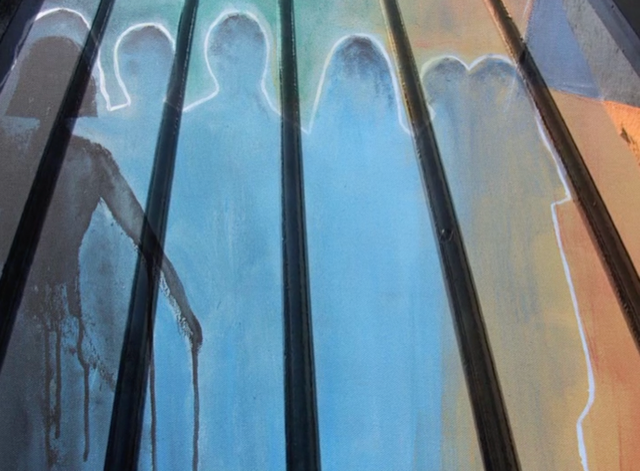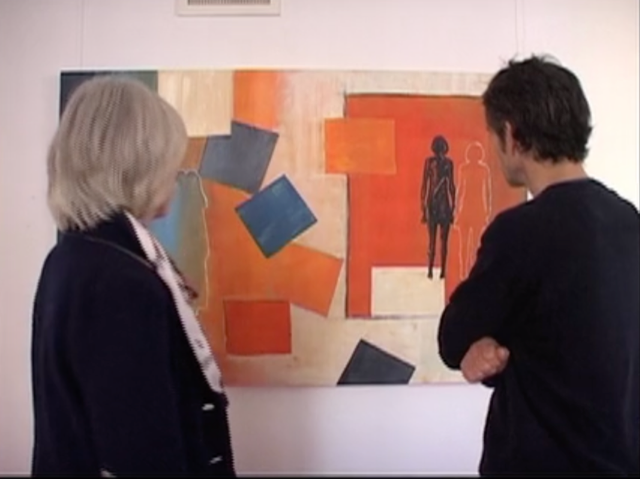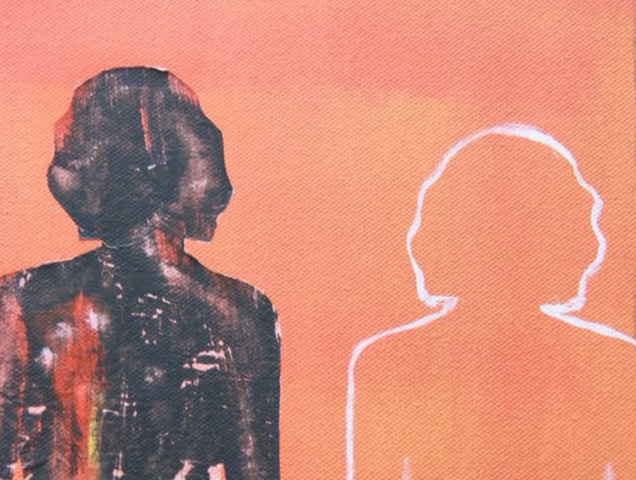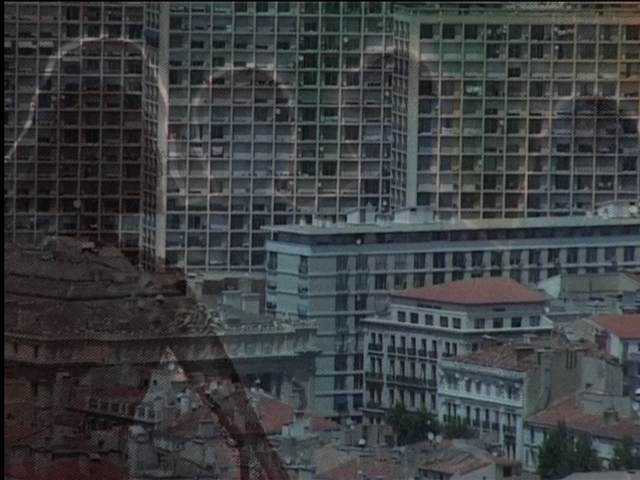 Chaos and coziness